Vedutismo Nuovo

Certain 18th century artists knew how to render very wide views of architectural subjects that look very much like narrower views in conventional rectilinear perspective. The result is a striking pictorial style, vedutismo, that seems convincingly realistic but with a surrealistic edge. Giambattista Piranesi's famous etchings of ruins and buildings in and around Rome (many of them imaginary) are widely known examples. Some other skilled vedutisti were Canaletto and Francesco Guardi in Venice, Gian Paolo Pannini in Rome, and Hubert Robert in Paris.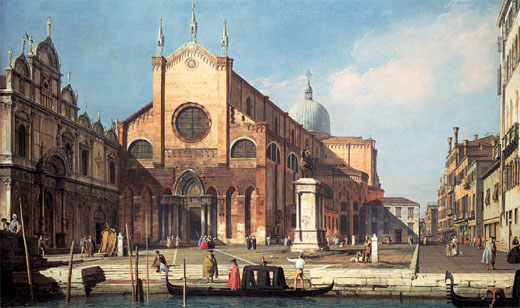 Canaletto, Piazza dei SantiGiovanni e Paolo, 1741

Vedutismo perspective is no longer taught in art schools, and may never have been, except perhaps in Pannini's classes at the French Academy of Rome, where his pupils included Canaletto, Robert and possibly Piranesi. There seem to be no written records of how it was done. Yet there can be little doubt that Pannini had a method for constructing his remarkable synthetic perspectives. Three developers of open source panoramic photography software rediscovered the secret in 2008 [story here]. Now several programs offer simulations of vedutismo perspective. This may lead to a new style of photographic illustration, that emulates the wide Baroque view rather than the strict rectilinear perspective of the high Renaissance.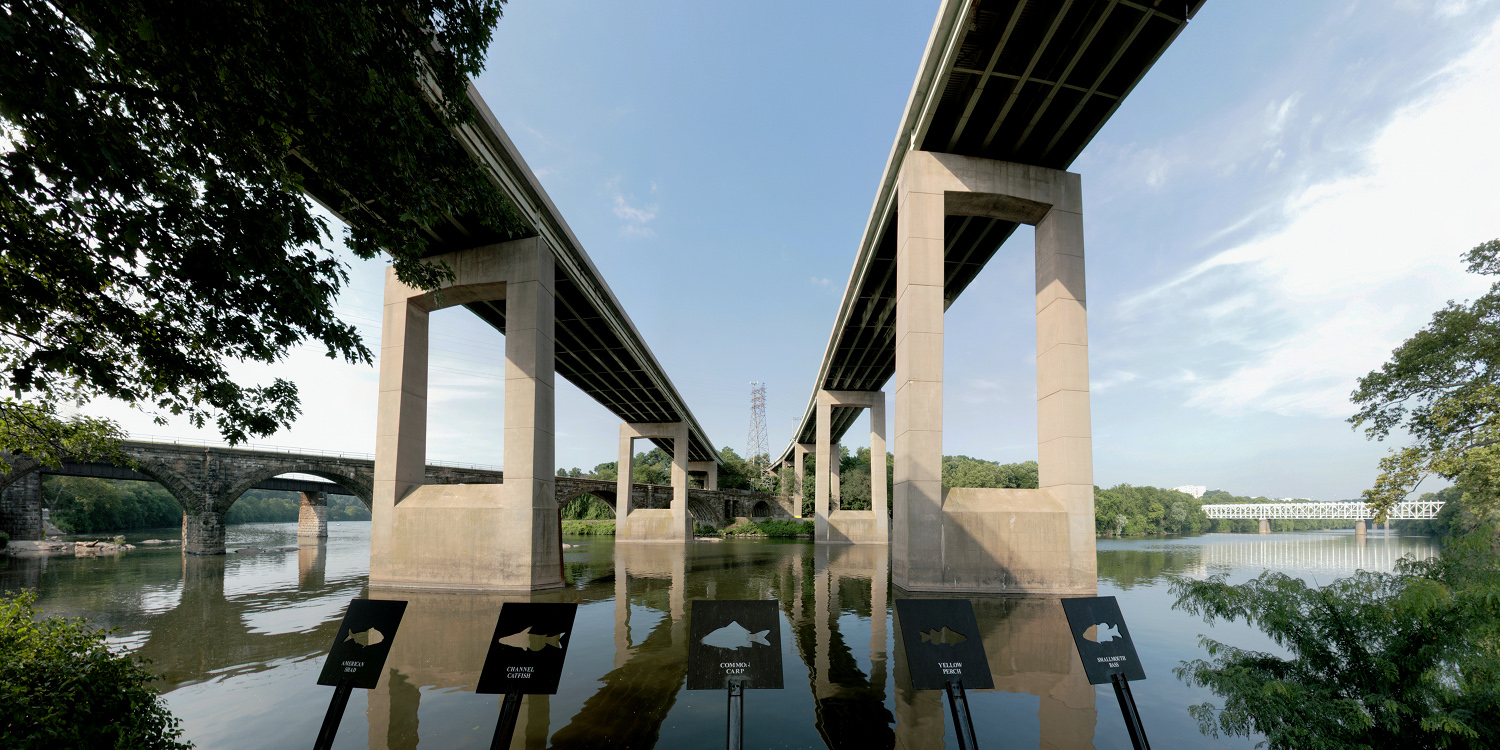 T K Sharpless, East Falls Bridges, 2010
The new perspective control software allows photographers to create images like this, starting from stitched panoramas or even single fish-eye photos. For more information, please visit [this page].